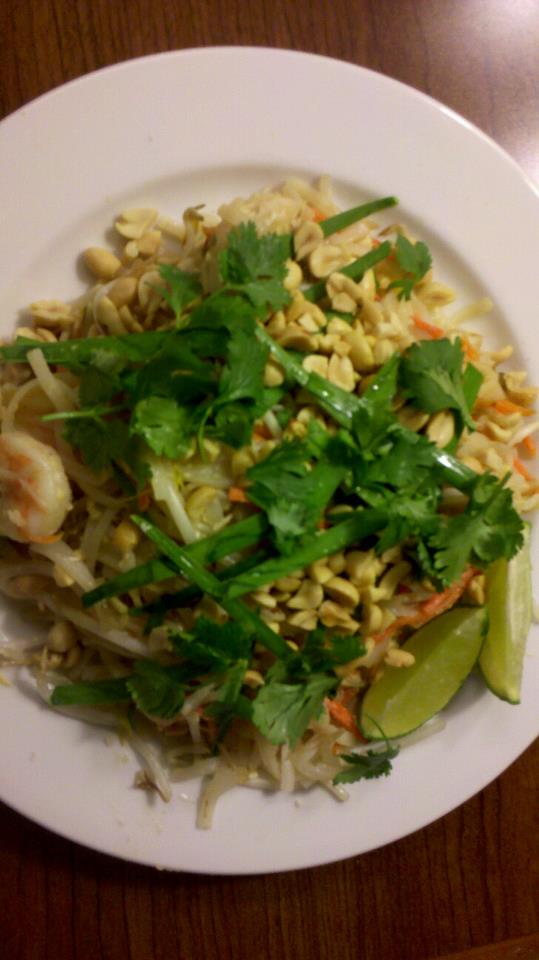 Let's start by making our pad thai sauce. Combine fish sauce , chopped palm sugar, and tamarind concentrate in a small sauce pan. Cook sauce until the palm sugar completely dissolves, making sure you taste it. You may need to add another 1/2 cake of the palm sugar as the tamarind concentrate is really tart. To make the sauce a little spicy add some finely chopped Thai Bird Eye Chillies chopped finely...add these to taste. A little bit goes along way. After palm sugar is dissolved remove from heat and let sauce cool.

Boil noodles for about 4-5 minutes, drain immediately and rinse with cold water. Noodles should be Al dente.

Heat 3 tablespoons of oil in a wok on high (or you can use a deep frying pan), cook raw thin sliced)chicken and the cleaned shrimp for about 4-5 minutes. Remove meat from the wok and set aside in a bowl.
Add the rest of the oil into the pan, add garlic stirring frequently so the garlic does not burn. Add noodles and stir for about 1 minute.....you can then add 3-4 tablespoons of your tamarind sauce.
You may save left over tamarind sauce in a sealed glass jar, it will keep up to a month in the fridge. Continue to stir until noodles are well coated. Add cooked meat to the noodles and continue to stir-fry for another 2-3 minutes.
Push the noodles and meat mixture and noodles to one side of the wok and crack your egg one at a time into this space. Scramble eggs with your wooden spoon letting them cook for about 30 sec. Add carrots, washed sprouts and the asian chives.
Cook for one more minute, stir frying everything together, you may add an additional tablespoon of sauce if you feel like it needs it at this time. Garnish with cilantro, lime, some remaining chives and peanuts.....and enjoy!!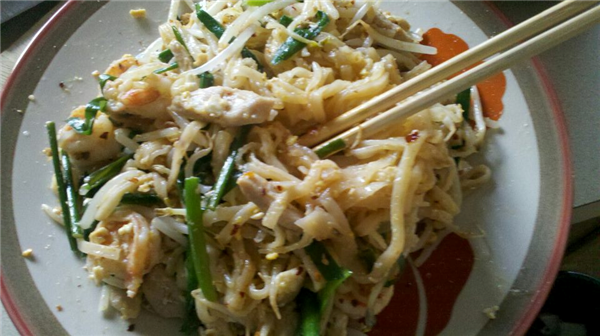 Celiac Chicks  Kelly Courson
Offers a great demo and PRIVATE Cooking Class!
The Gluten-Free Treasure Huntress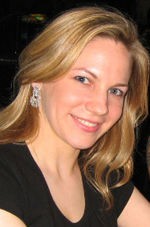 We are so excited to have Kelly Courson, "the gluten free treasure huntress" as she is teaching a class at our upcoming Gluten Free Expo.

Read more about Kelly Courson on our website
She will also be showing us how to make gluten free flours using a Vita-Mix for free on our demo stage....you won't want to miss her quick and easy demos on our demo stage at the expo. See her schedule for the Vita-mix  here .
Please make sure you don't miss her class: Tips and Tricks for living a gluten free, corn free lifestyle: products, hidden sources and easy recipes.
Her class is being held in a private classroom at The Fountains in Carmel at the upcoming Gluten Free Living Now Expo on Saturday, Oct. 13th, and Sunday, Oct. 14th 10 am-TBD.
The class is only 25 dollars and you may purchase tickets on our website  here.