Luce's Gluten Free Artisan Breads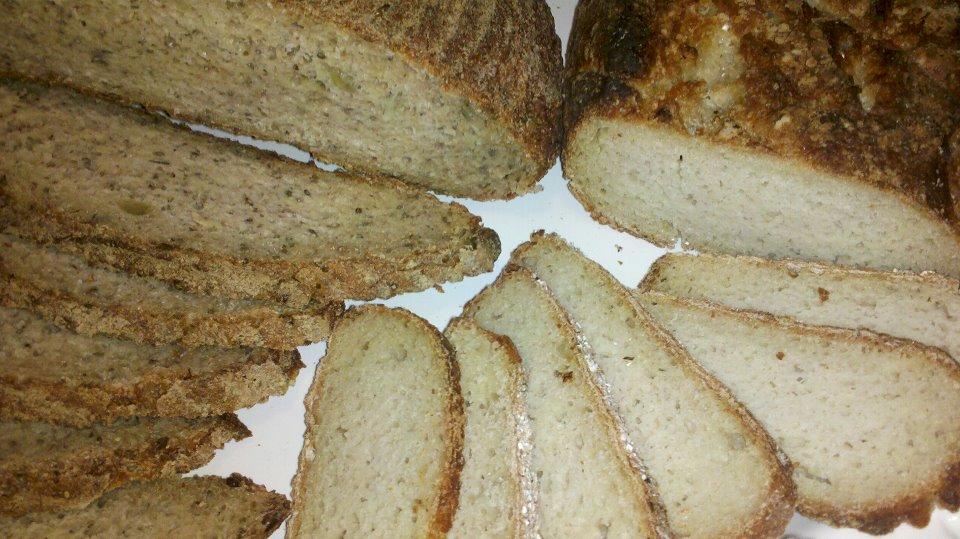 This gentleman has truly mastered the art of gluten free artisan bread making. You won't be disappointed with the taste or texture of his artisan style bread. These truly are the kind of breads you would expect to find in an old market perched on cobblestone streets in Italy. The pictures here are of his Bold Buckwheat and Sourdough breads. Both are just amazing, the outer crust is so remininscent of regular bread, for a moment I forgot I was eating gluten free bread.
You are in luck because there is still room in his Saturday, Oct. 8th Gluten Free Breadbaking Workshop Class.
You may still purchase tickets online at